Hello, and–at long last–welcome back to New Releases! It's been far too long since my last post and it's great to be back to writing, but I've also been doing plenty of exciting things over the course of these past few weeks. Aside from finishing up all my remaining exams for the school year, I actually spent some time traveling in Europe, in cities such as Reykjavik (Iceland), Copenhagen (Denmark), Berlin, Hamburg, and Munich (all Germany). While that was an amazing experience, it has caused me to fall behind not only in my blogging but also in my music exploration time. Now that I'm settling back into the rhythm of things here in Canada it's time to play a bit of catch-up with all this great new music.
Without further ado, here are my favourite new releases from the past week.
8. Blooming Carrions- Sparkling Rotten Dreams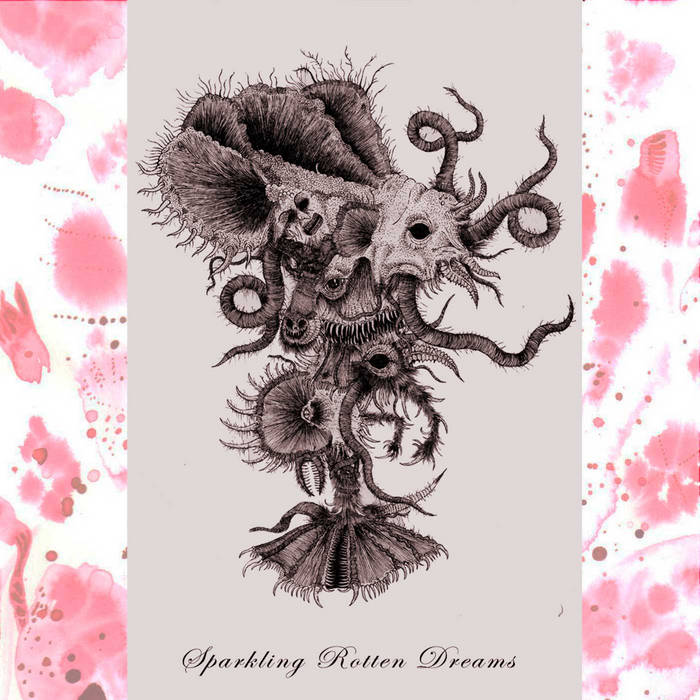 Blooming Carrions, formed in Finland in 2014, is quite the interesting project in both sound and overall image. Even though the band has existed for several years now, they've only just released a debut demo this week. Sparkling Rotten Dreams, released via Iron Bonehead, is a dizzying sample of Blooming Carrions' artistic vision: rancid, decaying death metal with a black tinge, though not quite black enough to warrant the label of blackened death metal. With an abjectly suffocating feel, the demo almost seems to exist somewhere far off in the distance; on first glance it may resemble something beautiful and full of life, but when the music begins, it becomes clear that its beauty is nothing more than a thin layer concealing rot, sickness and putridity. If that sounds like your cup of tea, you're sure to find Sparkling Rotten Dreams nothing short of excellent.
7. God Root- Salt and Rot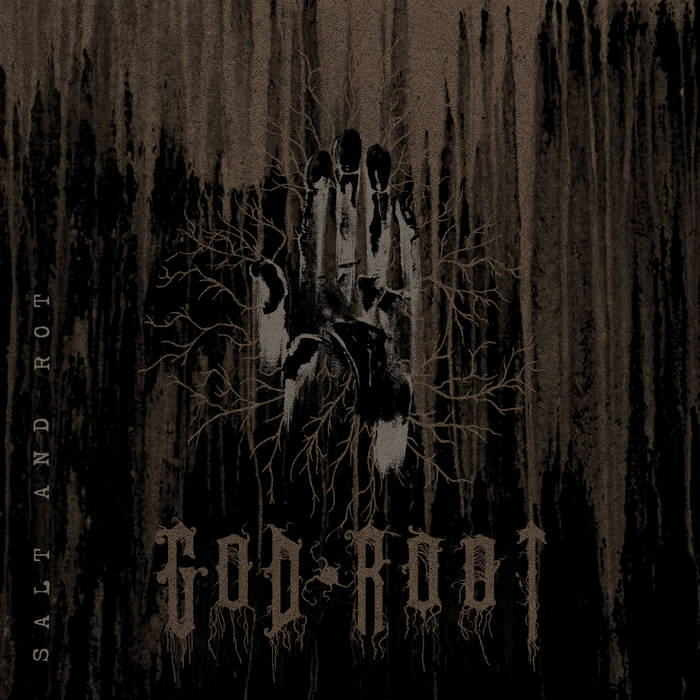 Philadelphia sludge masters God Root, who made themselves known to the world in 2016 with their memorable self-titled debut EP, have returned to take a second shot at humanity with their latest release: Salt and Rot–an ode to the emptiness of the human experience. An expansive EP, Salt and Rot covers a lot of sonic ground as God Root manipulate and toy with every aspect of the musical world they've created. This release is dark, brooding, and–above all–brutally honest.
6. Livid- Beneath This Shroud, The Earth Erodes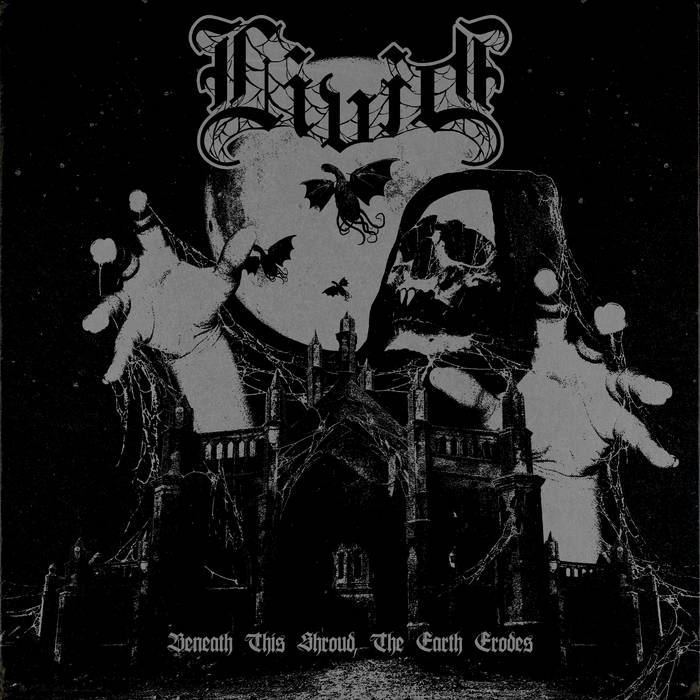 Beneath This Shroud, The Earth Erodes is the first full-length release from Minneapolis-based stoner doom band Livid. The album itself is a 44 minute odyssey into the occult, but don't let its stoner doom tag fool you–Beneath This Shroud, The Earth Erodes is much darker and far more aggressive than the average album of the genre, grazing the borders of sludge/stoner as it progresses. Those who find stoner doom a bit light and fluffy for their liking should consider giving this a spin regardless.
5. Destroyer of Light- Chamber of Horrors
Despite Destroyer of Light's insisting that they are a rock band rather than a doom metal band, their sound, especially on their latest effort–Chamber of Horrors–falls squarely within the territory of stoner doom. On this, their second full-length release, these four Texans demonstrate their expert control over the pace of their music. Chamber of Horrors boasts a masterfully natural ebb and flow, meandering through its occult themes in such a manner as to place great emphasis on its heaviness while also highlighting its deeply entrancing qualities. It is simply an album written as a perfect match to its theme with a very high level of proficiency.
4. Seventh- Limbes
The main reason why post-black often fails to meet my expectations is a lack of aggression, or having only tenuous connections to the roots of its black metal tag; many bands in the genre only hint at the connection for the sake of lending black veins to what is otherwise purely post-metal. For that reason, I'm often left with a bad taste in my mouth when confronted with post-black, though there are many masterpieces within the genre that deserve recognition. Seventh are not a band that fails to deliver a fair share of aggression and belligerence, and, coming from Québec city, the elements they bring to the table are intriguing. Limbes is the band's debut release, marking a highly promising beginning with an album well-worthy of the label post-black and stunning musicianship to top it all off. Limbes is a work of art.
3. One Master- Lycanthropic Burrowing
Yet another album dealing with themes of the occult, Lycanthropic Burrowing by American quartet One Master (featuring an ex-member of Profanatica) is a dizzy, spiralling display of dissonant black metal which can only be likened to the sonic equivalent of a brief electric shock–it is the sort of album that makes your hair stand on end, though it is also not without its share of influence from the early second wave, which is precisely what makes Lycanthropic Burrowing so interesting: the precarious blend of tradition and modernity.
2. Grey Aura- 1: Gelige, Traumatische Zielsverrukking
Grey Aura, formed in 2010 in the Netherlands, self-described as a conceptual black metal band, have released a new demo this week entitled 1: Gelige, Traumatische Zielsverrukking. This demo is their first release since 2014's Waerachtighe beschryvinghe van drie seylagien, ter werelt noyt soo vreemt ghehoort, which earned the duo copious amounts of recognition in the underground community. 1: Gelige, Traumatische Zielsverrukking is a demo with a very unique feel–almost as though it expresses a dark reflection of our own world, though nothing is explicitly stated in such a manner. The added samples in Spanish only add to its ominous simplicity, creating an oddly casual atmosphere backed by music that is fantastically cinematic without being symphonic.
1. Integrity- Howling, For The Nightmare Shall Consume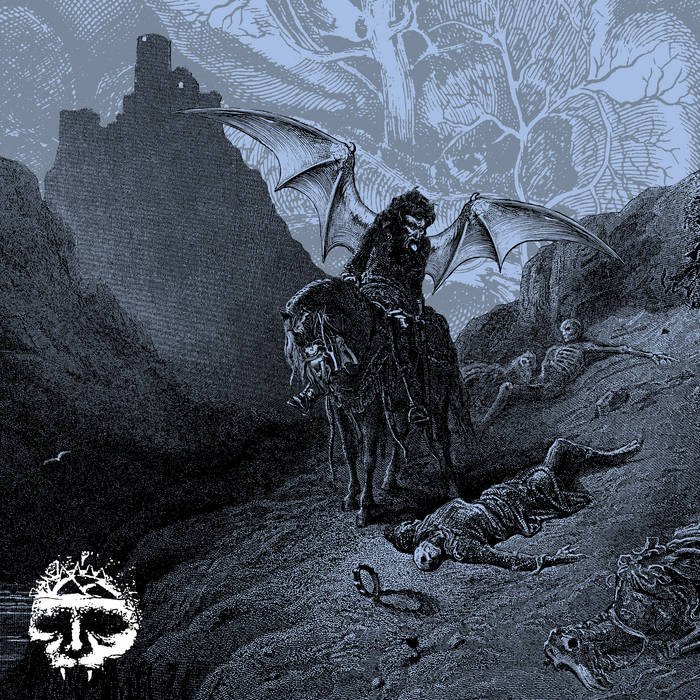 Integrity have released a series of singles, splits, an EP and even a live album in the past few years, but we haven't had a new full-length from these titans of metallic hardcore since at least 2013. Rest assured–Howling, For The Nightmare Shall Consume was well worth the wait, described as "a manifestation of pentecostal nightmares and religious depravities, wrought with fire and brimstone sermons and occult prophecies bathed in waves of destruction." While the album as a whole is plentiful in movement and highly expansive, it's the delicate layer of melodic black metal influence that truly makes this stand out as one of Integrity's more elaborate and ambitious works. Howling, For The Nightmare Shall Consume is the kind of album that begs to be played over and over again.
• • •
This Week's Honourable Mentions:
Funeris- Dismal Shapes
Ov Moros- Roanoke
Wretch- Bastards Born
Green Fiend- Necromichronicon
Selbst- Selbst
That's all for this week. Thanks for reading!